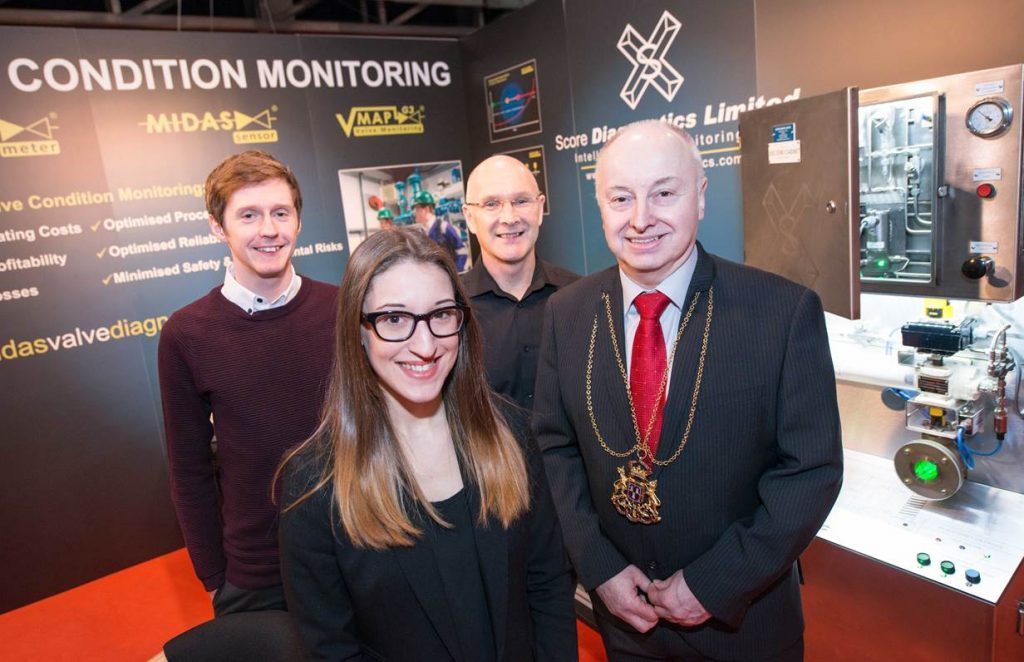 On Wednesday 16th and Thursday 17th March, Score Diagnostics exhibited at the Topsides UK Conference and Exhibition, held at the Aberdeen Exhibition and Conference Centre.
As the UK and Europe's first and only Topside focussed conference and exhibition, Topsides UK was organised to provide the marketplace for contractors, service companies, equipment manufacturers and the North Sea's leading operators of existing assets to learn how to work together. Through this platform, the intention was for these groups to focus on ways of improving production whilst lowering costs.
Score Diagnostics was delighted to welcome many visitors to the stand, including Aberdeen City Lord Provost, George Adam, who enjoyed a live product demonstration of the Midas Meter. Over the course of the exhibition, visitors were shown how the Midas® range of valve condition & performance monitoring equipment and systems delivers a new opportunity to safely reduce costs, improve efficiency and minimise downtime, through live product demonstrations of the Midas® Meter, Midas® Sensor and V-MAP G3 system.
During the Conference Dave Anderson, Sales and Marketing Director for Score Diagnostics, delivered a paper titled "Valve Condition & Performance Monitoring – Why Bother?" – focusing on case studies which highlight real benefits delivered by valve condition and performance monitoring. The paper was very well received by those in attendance.
If you were unable to attend Topsides UK and are looking for more information on the Midas® range, please visitwww.midasvalvediagnostics.com